Our Teachers' Stories
Sophia Ye


Hello! I am Sophia from eastern China (two hours by train from Shanghai), teaching both English and Mandarin Chinese in BKC. My original name is Yuanjing Ye, hope it is not too difficult for you! I studied MSc-TESOL in the University of Edinburgh (Top 20 in the word according to QS Rankings) after finishing undergraduate education in China. Before coming to Russia, I received a PhD- Linguistics offer from Australia. But meanwhile such an amazing thing happened that I got a job in Moscow, a great city which I was greatly interested in! So I decided to suspend study and go to work. Up to now, everything has proved that my choice would never be a regret.
I really enjoy my life and work in Moscow and in BKC. Russian students are quite different from Chinese peers, at least they are 'out of control' sometimes. But it offers an opportunity to get along with learners of various ages and personal traits. I am lucky to apply theories in English teaching into practice which I have learned in Edinburgh, and also appreciate a great chance to teach my native language——Mandarin.
About us: Jess and Leroy

We are from South Africa. South Africa has endless natural beauty and, if you like that sort of thing, a wonderful climate. However, we have found Russia to be far more our cup of tea than our home country! We enjoy feeling safe and comfortable here, without having to worry about crime or the stressful racial tensions of our homeland. It's also a huge treat for us to experience the snow and extreme weather in Russia which is so at odds with what we are used to.
BKC Moscow has been our very first experience of teaching EFL, and a fantastic welcome it has been. We decided to teach EFL because it presents an opportunity to explore the world and meet many interesting people. Leroy's mother, who is a wonderful school principal, influenced him to pursue teaching while Jess was inspired by her love of the English language. We have had an unforgettable first year and have met many fantastic people in and out of the classroom. One memorable experience was the day Leroy decided to teach his EiM 5 students, who are fifteen-years-old, the phrase 'the tongue is mightier than the fist.' This resulted in at least five minutes of uncontrollable laughter… teenagers are so perverse!
We have found BKC to be a considerate and generous employer. They have taken really good care of us not just as teachers, but as people too! We have been able to grow in a professional capacity thanks to the plentiful seminars and workshops on offer, as well as more informal learning thanks to interesting staffroom discussions and collaborative efforts between teachers. With such a big company as BKC, one would expect to become just another cog in an ESL machine, but it is nothing like that and we enjoy a human relationship with our employers which is a rare thing. This is mostly thanks to the hard work done by all the timetabling coordinators as they try to reach a compromise between teachers' comfort and company needs.
When we are not teaching or planning lessons, we divide our time between relaxing at home and exploring different parts of the city and this fascinating country. We haven't even scratched the surface, however, and there is still so much to see! During the summer months we enjoy cycling or walking in the many beautiful parks, and year-round we enjoy the many museums, galleries and exhibitions which decorate the city. Often to accompany and guide us on these explorations we have the wonderful friends we have made here. People here are generally friendly and helpful, and we have certainly made some life-long friends through BKC, either in teacher's rooms, seminars or through administration. It might be surprising to hear that we have done all this with just very poor elementary-level Russian!
Luisa Cardenal
Tell us about your home country and yourself!
Where do you come from?
From Mallorca, Spain
What do you like best in your home country, what are your favourite rituals and traditions there?
The best things are the weather and the food. These are the two things I miss the most. Even though I prefer summer to winter my favourite holiday is Christmas. There are so many things to do: decorating the tree, preparing the manger, inviting family over, singing Carols, eating 12 grapes on New Year's Eve, and awaiting the arrival of the three wise men (our Ded Moroz, only that they are three and travel by camel)…
When did you start teaching?
I started teaching in 2004, after finishing Spanish Philology.
Why did you choose this path?
I speak 4 languages, 5 if you count my half-assed attempts to speak Russian. To me, learning a language is something natural and fascinating and I wanted to share my passion for languages teaching mine.
Are there teachers in your family besides you?
No, I'm the only teacher in the family.
Have you ever been teaching in any other exotic coutries besides Russia?
Yes, I have taught in the U.S. and in Guadeloupe, a French overseas department in the Caribbean Sea.
Why and how did you choose BKC Russia?
I was studying Russian at the time and came to Moscow for a month to study Russian. I fell in love with the city inmediately. Someone in the course told me about BKC so I sent my application.
What do you like in our team and our company?
I like the flexibility and the hours. Also it gives me the chance to move around Moscow and visit different places I wouldn't know otherwise.
What is your most exciting experience during your time in BKC?
Once, with my group of teenagers we made strawberry sherbet to practice the imperative and the way you give instructions. The school in Yugo-Zapadnaya has a big kitchen. We ate it during the following class.
Why did you decide to come to live and teach in Russia? How did your relatives perceive your choice? What do you and your family think now?
I loved Moscow from the 1st moment. My family wasn't enthusiastic at first because there is a lot of negative propaganda against Russia. Now they are fine with it. My sister came to visit once and my brother is coming soon as well. Also, a couple of friends have been here.
How do you spend your free time? Tell us about your hobby. What's your favourite kind of art (sport)?
I like reading, cinema, music, and conversing. I hate sports
What are your favourite places in Moscow? Have you visited any other cities besides Moscow? Share your impressions. Are you planning to visit some other cities?
My favourite place is the area surrounding Patriarshie Prudi, so I find it lucky that Globus has moved location to be closer to it. I also love Krasnaya Presnya Park.
I have visited Saint Petersbourg, Vladimir and Suzdal, Nizhni Novgorod and Kazan.
What is the most striking episode/memory from your life in Russia so far?
When people could still make barbecues in parks. There wasn't a single place in the park without its barbecue. It was a lot of fun.
Many people study a foreign language for long years. Do you know any secret of mastering a foreign language?
Find something about that language or culture that passionates you. If not, your interest will wane out in a few months.
Do you speak Russian? What level do you have? Is/was it easy or difficult for yor?
I have been studying Russian (intermittently) for over four years. I am a certified A2 but I would like to get the B1. I'm halfway there but I need to work harder. Russian needs dedication and I'm sorry to say that I can't be made into an example. I'm very lazy.
What don't we know about you? What would surprise us if we knew?
If I told you it wouldn't be a surprise.
Delia Drennhaus
Tell us about your home country and yourself.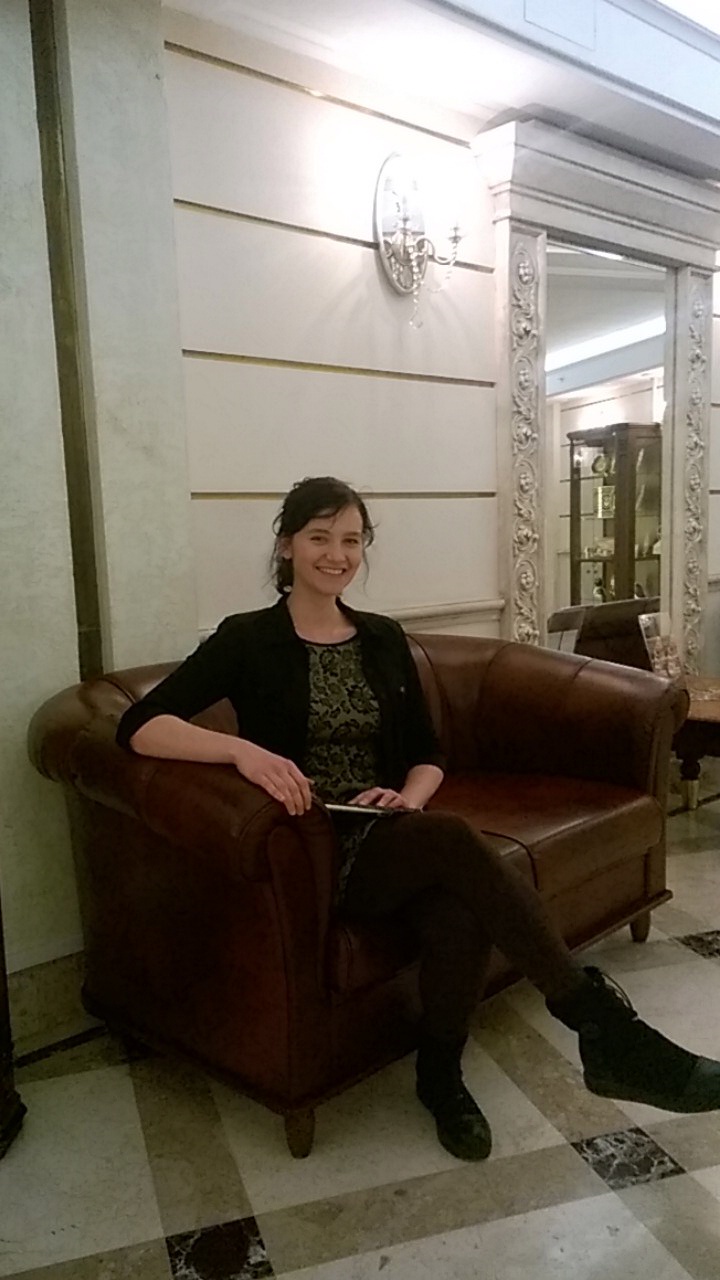 I'm Delia from the country of Goethe, innovation, pumpernickel and good beer: Germany. I've been teaching at BKC a little bit over a year now and I really enjoy my time here. Moscow is fairly exotic but still European and I'm fascinated by all the differences here. The city itself is a multicultural and vast city and I love the beautiful buildings, parks and the well organised metro (that has wifi! Yes, Germany, they've got f r e e w i f i on the m e t r o).
Well, but before I arrived here, I didn't know any of that. I lived and worked in Düsseldorf for a while before I decided that it was time for me to go abroad again and to see different parts of the world. I wanted to stay in a country which was far away but that could still be reached easily from Germany. Also, I love teaching. So, I got qualified and after having gained some experience in Germany, I decided to try something new. I wanted to experience the real deal with the communicative approach and I wanted to see how teaching people with a different cultural background, different native language and a different alphabet would be like. And since I wanted to know more about Russia, I accepted the challenge and moved here. BKC is a good place if you want to develop as a teacher because they offer a lot of training and you'll teach all sorts of people from little children to mature adults and all levels from complete beginner to advanced.
Do you speak Russian? What level do you have? Is/was it easy or difficult for yor?
I didn't speak or understand any Russian when I arrived and, therefore, especially the first months were very interesting. From wandering around for hours because I took the wrong bus home, to panicking because people wanted to help me carry my shopping home (which would never happen in Germany!), everything has happened to me so far.
How did you perceive Russians and our life at the first sight? And does it seem different now, after a while?
Of course, the language is challenging but Russians themselves are very funny, generous, curious, attentive, helping and way more tolerant than I would have expected. Well, if you are a foreigner and first meet Russians they might look a little bit stirn and they might not be too talkative but don't give up, keep talking, show some interest in them and you'll see that it's totally worth it.
Since they are very interested in other cultures, as well, there're some places like language exchange meet-ups or international events where you can meet people from other countries and Russians who speak English in case you feel like meeting other people than your work colleagues who are generally really nice, as well. Actually, what I also like about BKC is that this is such a huge school with many satellite schools and I meet new people all the time. My fellow teachers are either from Russia or from abroad and we sometimes go out together or meet in some bar or restaurant which is always very pleasant.
Also, you can follow your hobbies here and meet likeminded people. I mean we are in the capital of Russia, of course, there is a lot to do. There are festivals, concerts and exhibitions going on basically all the time, during the Winter whole parks become ice skating areas (and their parks are huge!!!) and they are totally into decoration which is very nice if you like taking photos which is something that Russians seem to like doing.
How did your relatives perceive your choice? What do you and your family think now?
When I told my family and friends that I would go to Russia they were a little bit worried and told me to look after myself because it might be dangerous or that I'd starve here because I'm vegan. Well, having said that Moscow is very safe. In more than a year nothing has ever happened to me and there hasn't been a single incident where I felt anything close to unsafe. Also, if you are vegetarian or vegan, you really don't have any problems here. As I've written above, Russians are more tolerant than I thought and very curious. So, there're lots of vegetarians here anyway and you can also see that in their cuisine. If you go out, there will be at least one or in most cases more than one vegetarian option that is or can be made vegan easily. Also, there are quite a few vegetarian places that have vegan options, as well and during lent, what they call here "post", you can get all sorts of vegan food and literally every café and restaurant will have several vegan options available.
So, as I said teaching is fun, the city is definitely a cool place to stay, the people are great. What else is there to say? Well, German… if you are planning to start or if you are learning German at the moment, the best recipe for mastering this language is "Übung macht den Meister!" (practise is everything). It might be hard in the beginning but German is a great language, the learning progress will be challenging but you will be astonished what you can express with this language once you can speak some German and the more you understand, the more fun it will be! So, don't give up, stay motivated and enjoy!
Vincent Merrone
When did you start teaching? Why did you choose this path? Are there teachers in your family besides you?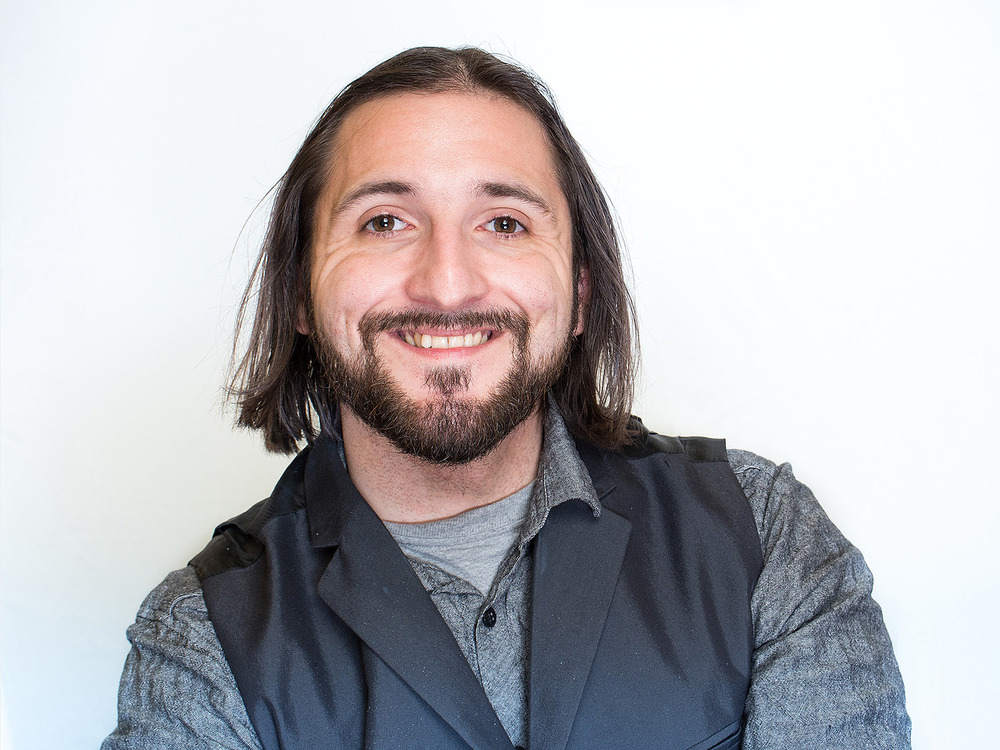 I started teaching informally many years ago. I tutored philosophy, history and logic as an undergraduate and graduate student. I also worked with Honduran orphans and taught them the basics of English, Math and other essential subjects. My teaching has includes working with children at local churches in Colorado, USA, and working exclusively with very young children at a Russian private school. Teaching at BKC gives me autonomy and. the ability to be creative with academically.
What were the milestones of your teaching career and what interesting events have happened in your days as a teacher. You are welcome to share any unusual or funny stories from your professional life.
Getting my students--from children to adults--to enjoy Dungeons and Dragons. Also, I created my own fantasy game, which I play with all my students.
Why and how did you choose BKC? What do you like in our team and our company? Do you spend time with your colleagues outside from work?
I chose BKC because of the opportunities it offers. I also appreciate the responsibility that comes with being in a cooperate environment--for myself and my coworkers. I spend time with coworkers and friends that are not affiliated with BKC. I have a full and exciting life here :-)
Have you made friends here in Moscow? What is your opinion, is it an easy thing for a foreigner to make friends here or not? Can you recommend any places for meeting new interesting people here? Of course, you can easily make friends with your colleagues, but what is your "recipe" to meet "locals"?
I have made many friends here. Russians tend to be much warmer than Americans, believe it or not. I have made friends just by standing outside. When some people know I speak a bit of Russian they want to chat up a storm about all topics under the sun. I have also made friends with Moscovites who speak English as a second or third language. A "recipe" for meeting locals? Leave your comfort zone and don't live in a fish bowl.
Paul Newson
Where are you from? What do you like best about your home country, and what are your favourite customs and traditions there? If you are not from Russia, compare the life in your country and in Russia: what seems really different here?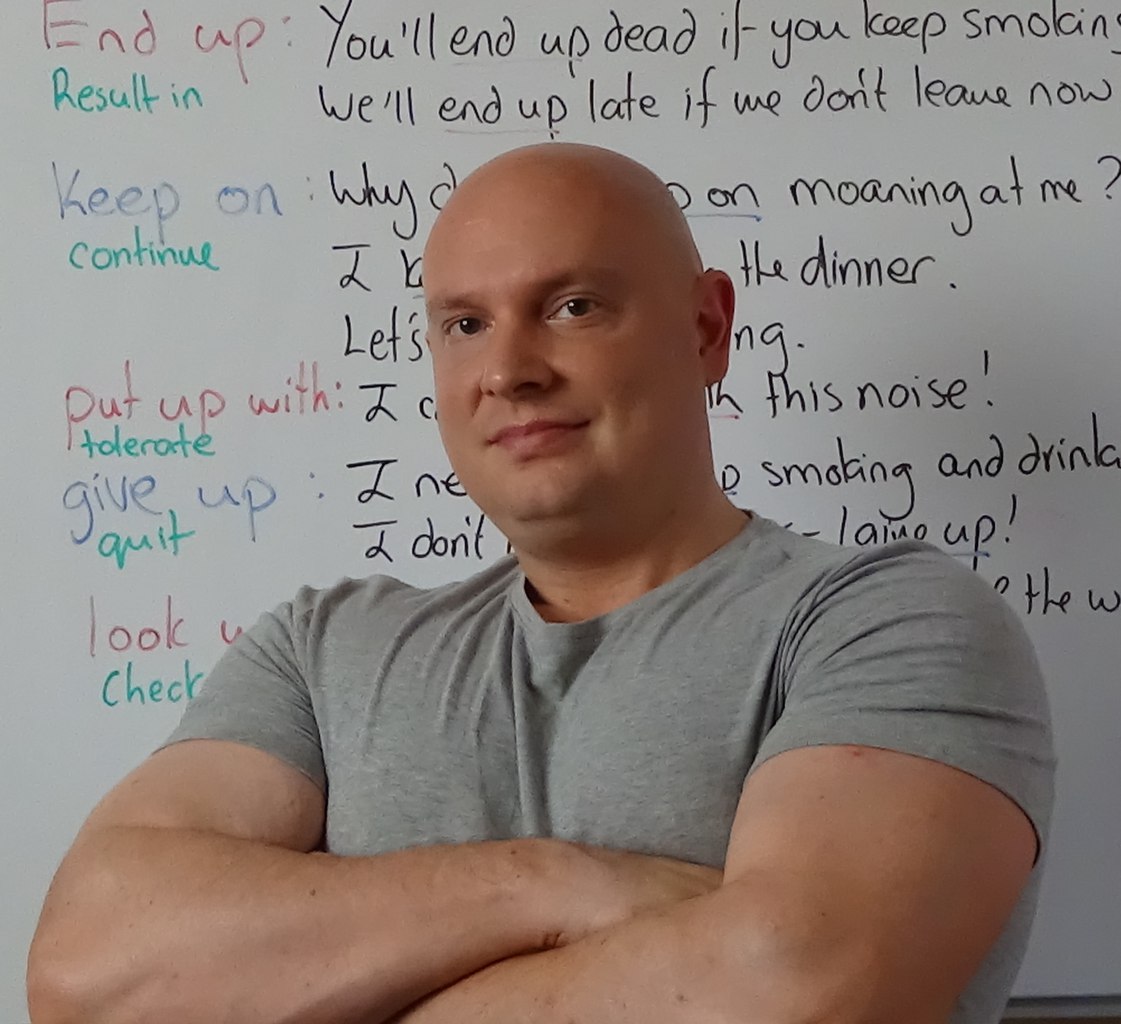 I was born and raised in London and can honestly say that I do miss the place from time to time. I've been in Russia for almost 10 years and have come to accept Moscow as home although some traits of character are still hard to accept: In England of you bump into someone, you'd always apologise whereas in Russia, if someone accidentally elbows you in the metro, they might not say a thing. And putting sour cream in their soup, that is still weird for me:)
What thoughts and conclusions about teaching and people have you made during your professional life? Have you ever taught in any other exotic countries besides Russia?
I worked in Germany before coming to Russia and they both share a common trait: students expect results and are rather serious when it comes to learning. Sure we crack the odd joke but they are parting with a lot of money and want to be pushed and stretched. One of the nicest compliments I have ever received during my teaching profession was: Paul, when I am in your class, i never have the chance to think about what's for dinner or what i am going to do at work the next day. So I understand that Russians like dynamic lessons plus being kicked up the backside :)
What is your most exciting work-related experience during your time in BKC?
Teaching teens. They are so nice and mature for kids of such ages. You don't feel like you're going to work but more like engaging in a hobby. For me, teaching kids and teens is exciting :)
Why and how did you choose BKC? What do you like in our team and our company? Do you spend time with your colleagues outside from work?
Came across BKC during a web search. Applied and got the job. 10 years on I am still here and love it. Many language schools in Moscow are somewhat dodgy but BKC will look after and protect you. There is a sense of freedom when teaching so you can work to your strengths. I sometimes socialize with teachers but having a daughter, well, I spend my time with her :)
What don't we know about you? What would surprise us if we knew?
I used to be a competitive swimmer and once represented England... manyyyy years ago.
Rory Duncan
Can you tell us a few words about your background: Where were you born
? W
hat were your main influences on your personality
?
W
here
did
you stud
y
and work before the teaching career?

I was born in Dundee, the fourth largest city in Scotland, where I spent most of my life before going to university in Stirling (a smaller Scottish city) to earn a degree in politics, Gothenburg (in Sweden) to focus on social studies and environmental issues and at the Open University to study psychology, child development and other related subjects while I was working back in Dundee. Before becoming a teacher I worked in customer service management and then in the publishing industry as a creative assistant sourcing material to make toys for children and gifts for adults. Both of these jobs and the experiences at university prepared me well for a life in high pressure situations that needed creative solutions. Exactly what every English teacher needs!
For better or worse, the main influences in my life have been my parents (who were both journalists) and friends (who are all renowned for their honesty, regardless of career). I'm fortunate that both sets of people were very creative, aspirationaland articulate, sparking my interest in language and learning about different places, in addition to arming me with a frank but professional and friendly approach to dealing with people. This definitely pushed me in the direction of becoming a teacher and I'm very grateful for that.
From what I know, you have travelled a lot before Russia
.
Yes, I've visited numerous countries before Russia. I've done an exchange program in Sweden, which I chose because it was something unusual, different from France and America. I've also worked in West Africa, South Africa, East Timor and Fiji as well as visiting the United States, Australia, France, Spain, Romania...the list goes on for a bit!
Lucy Sixsmith
I arrived in Moscow in September 2012...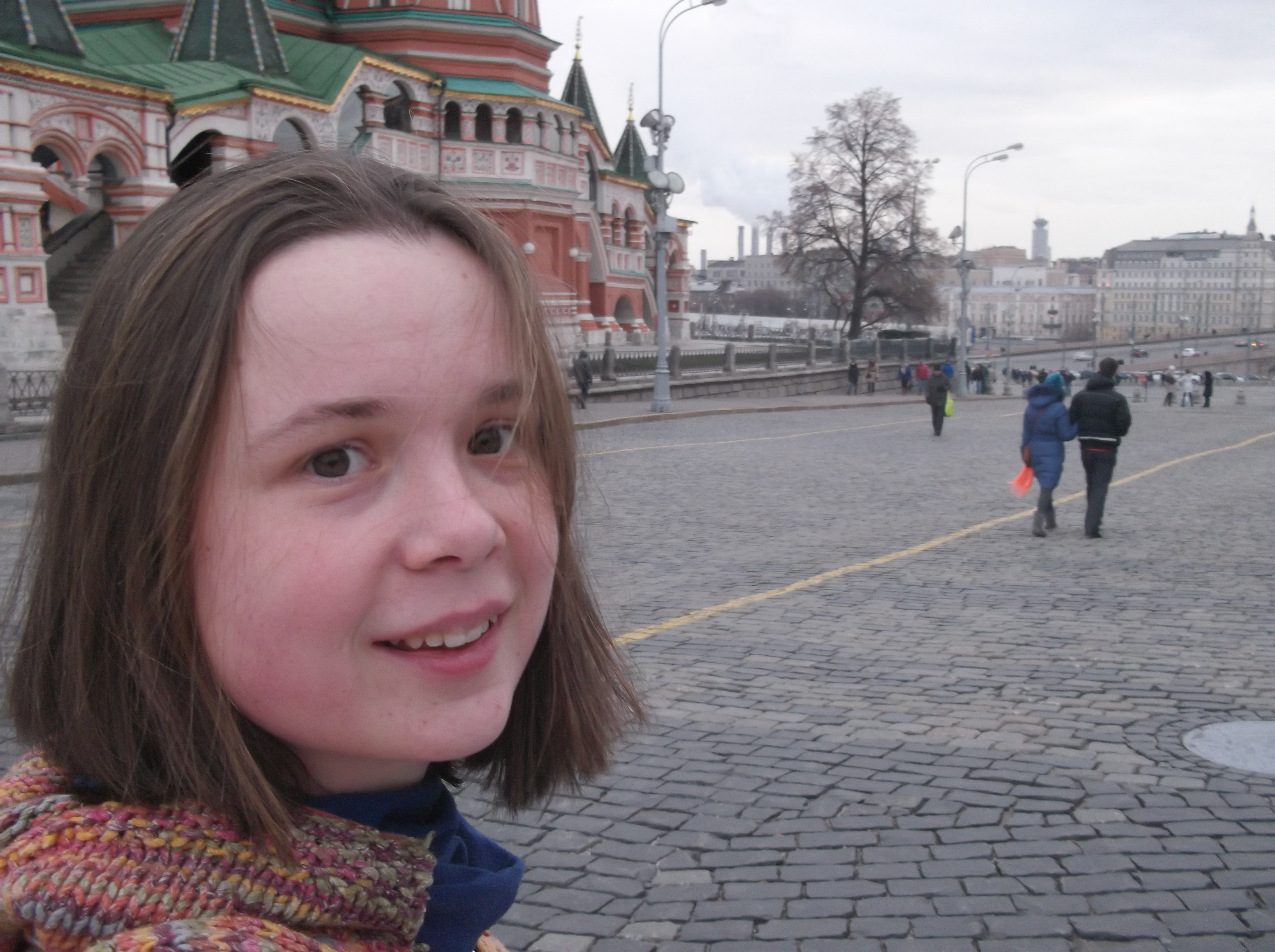 I arrived in Moscow in September 2012, with minimal Russian, minimal experience, and I'm not sure exactly what sort of expectations.

My first reaction was delight. The local area looked, smelt, felt exactly like Asbest, a town in the Urals where I'd spent some months in 2007: same trees, same flats, same shops, same atmosphere. Asbest was a place where people welcomed you with laughter and hallelujahs and much more food than you really wanted, where the mine workings were like Isengard in the night, and most summer evenings involved a walk through pine woods to go swimming in the lake. It was lovely to find myself in similar environs.
Jacob Ferree
My experiences of living in Russia: A tale of four cities
As of this moment I have so far experienced living in four different cities within Russia, and all of them have been very different. As part of my university degree I had to spend a year living abroad. This was split into two halves, one I spent in St. Petersburg, and the other I spent in Yaroslavl. After I finished university I spent a couple of months staying in Volzhskiy, a small city an hour from Volgograd. And now I live and work in Moscow. Both the cities themselves and the experiences I had there were different, but all amazing. The fact that I have spent more time in Russia than any other country apart from the UK should tell you something about how much I love it here.
John Shaw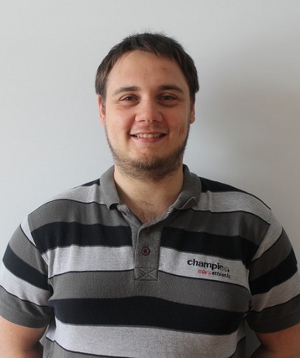 My name is John and I was born in a town called Blackburn in the north-west of England. I've been teaching English and living in Moscow for two years now.
Why did I decide to become a teacher?
It's an interesting question, because when I was ten years old I remember telling my mum that I'd never become a teacher as all of my classmates were naughty. My Grandma told me that I should be the Exchequer for the Bank of England, but somehow I've ended up in the same profession as her. I think the defining moment came the year after I graduated from University. It was during the peak of the recession in Britain. Although I'd managed to find work as a waiter, I was desperately looking for a job that could incorporate my creativity and talents. I actually found out about this profession during a jobs' fair and then one of my friends told me about the CELTA. I decided to do it and have never looked back.
Maria Szeliga
Why I decided to become a teacher
When I was little, I loved playing 'school'. I would put all of my toys around my room, sit behind the desk with my notebook that served as a register and read out the names assigned to each of my toys. Then I would put a tick or a cross next to their names. I think I never actually got to the actual lesson because checking attendance took so long and I enjoyed it so much that that was the most important part. I still like doing it, even now.
Later on, my plans for the future and my prospective profession were changing a lot. I was thinking of becoming a journalist, a writer, a singer and a traveller. But then I started studying at the teaching college and had my first teaching practice and I was hooked. I loved standing in front of people and making them laugh, creating activities so that people can enjoy them and noticing my students' progress. I consider myself to be a very open person so my contact with students was always direct and friendly.
Robert McDonald
What I love about Russia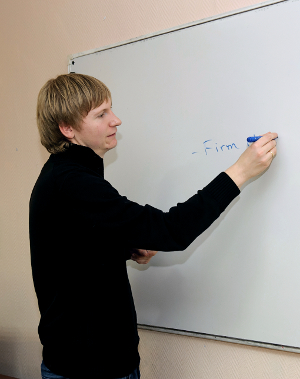 Being from east central Scotland, the thing that impressed/shocked me most is the fact that in Russia there is a community spirit and people help each other on the street – this doesn't really happen where I'm from. They also expect to be helped, so don't be surprised if someone comes up to you and asks you to carry your bag or even takes your bag from you to help you!
Russians have a reputation at home for being dour and unfriendly. Generally in the street people don't really smile and they will speak to you in imperatives. You might even find yourself being shouted at by a grumpy guard on the metro or shop assistant. However, once you get to know a Russian, you'll find that they very hospitable, friendly, love to laugh and smile, forthright in their views and down to earth.
Sean Butler
My Life in Moscow
People always ask me why I decided to teach in Moscow. Russians especially seem surprised when they know I could have gone to a warm tropical country like Brazil or Colombia. Truly, I was curious because Russia has always been portrayed as the enemy. The impact movies and the news has on people is impressive, for instances my friends from all over the world were worried about me. Some people were worried about the Russian mob, others thought I'd go crazy dealing with government bureaucracy and other thought I'd just freeze. Luckily, I haven't had to deal with anything like this yet but check back with me in the winter.