Our trainers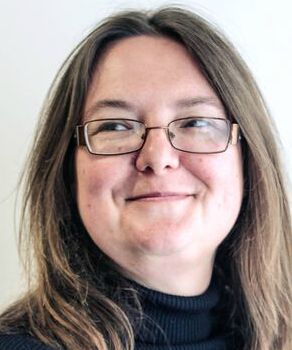 My name's Heather Belgorodtseva. I first started teaching English in Russia in 1996 and I stayed until 2004, working for BKC-IH in a variety of management roles as well as teaching. That's also when I met my Russian husband! After we moved back to the UK, I worked as a CELTA teacher trainer, and in a Further Education College where I taught people who were living and working in the UK long term, and those who were just visiting in order to improve their English. There's an interesting difference between working with students who live outside an English speaking country and those who are immersed in the English language. My professional interests include materials design, especially to incorporate the use of authentic texts into English language teaching, largely as a result of this experience. I've been back in Moscow since the summer of 2015, working full time in BKC-IH's teacher training department, working on pre-service courses such as the CELTA but also on courses aimed at practising, experienced teachers from both BKC-IH and beyond, such as the Certificate in Advanced Methodology. It's great to be back and experience actual seasons again (roll on winter!) and to see how the city has changed in my absence. Really enjoying the pedestriaisation of the city centre!
Heather Belgorodtseva (BA(Hons), Trinity Cert TESOL, DELTA, PGCE)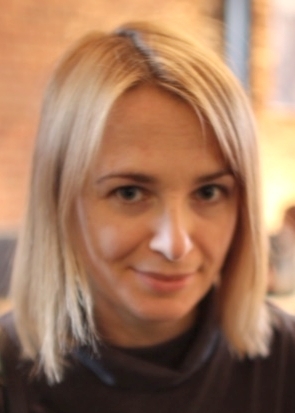 My name's Tatiana Polovinkina and I am a teacher trainer with BKC IH Moscow. Before moving to this positions, I worked here as an ADoS for international exams for seven years, and overall I've been teaching for nearly 20 years now, in various contexts, from primary to higher education, in public and private sectors, in Russia and UK. I find it fascinating to see how education is changing over the years, with our perception of what good schooling is constantly evolving. Which makes life-long professional development a must. My current interests include assessment and feedback, academic writing, and teacher training; and I've just started looking into technology and online learning. My permanent belief is that any kind of learning should be a positive, fun experience. As for positive experiences outside work, I don't have any extraordinary hobbies; I love sports, especially ice skating in winter, and tennis and swimming in summer; and I need music to be happy (anything goes, from opera to indi rock), and I try to travel as often as I can. I actually believe I'm really lucky here because in this job you make friends with people from millions of exciting places; and conferences and business trips provide an excellent excuse to visit them.
Tatiana Polovinkina (MA (Distinction) in Applied Linguistics and TESOL, DELTA, CELTA)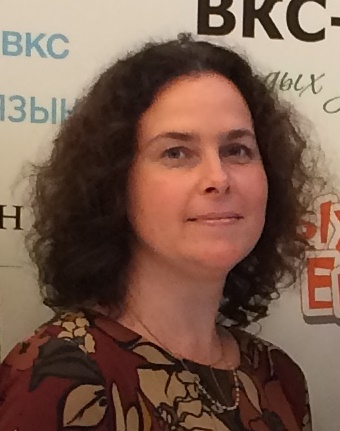 My name's Anna Kashcheeva and I am a teacher trainer with BKC IH Moscow. I've been teaching for over 20 years and I also worked as an ADoS for satellite schools. I started teaching when I was eighteen and I have worked with a variety of age groups and levels, from very young learners to Business English and Exam classes. I still find teaching rewarding so I have no intention of leaving the classroom any time soon. At the moment I am working for the Teacher Training department. I am responsible for in-house training and I also run TKT 3 modules, TKT YL and CELTA courses. I believe teaching and teacher training have a lot in common as establishing supportive environment and building rapport with our students can help them make progress. What I like about teacher training is that I work in a team of enthusiasts who are keen on professional development and always ready to share their creative ideas, which I find really motivating.
Anna Kashcheeva (CELTA, DELTA, IH Teacher Training Certificate)
My name's Olga Connolly. I've been working for BKC-IH for more than 15 years. I started as a regular teacher, and then I held an ADoS position for four years. After having gained some experience in running teacher training seminars and workshops and completing the DELTA course, I decided to expand the range of my expertise in EFL. Being always interested in helping teachers develop in their profession, I found working with future teachers the most attractive prospects in my career. That was my motivation to become a CELTA tutor. For about six years of my CELTA training experience I've run courses in Moscow, China, Slovenia and Rostov-on-Don. Currently I am a full-time teacher trainer in BKC-IH Moscow, who is involved in various in-house teacher development programmes along with CELTA.
I've never stopped teaching English, which I personally find highly inspirational and rewarding. The variety I get by combining teaching and training challenges me, on the one hand. On the other hand, it helps me use my professional skills in different spheres.
Among my personal interests I can't mention anything extraordinary. I like reading and sightseeing, so every holiday I try to visit a new place.
Olga Connolly (CELTA, DELTA, CELTA Assessor, COLT, BKC-IH Moscow DOS)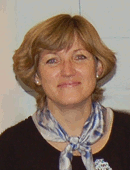 My name's Irina and I've worked for the Teacher Training Department since 2005. I've been with BKC-IH for almost 17 years working as an ADoS Lingua.ru and then as an ADoS Satellite Schools. After being trained as a teacher trainer I started running CELTA courses, and I also run the TKT Preparation course, the IH CAM course and the Delta Module 1 Preparation course. As for in-house teacher training, I run the Methodology workshops and IHWO Language Awareness Course, which is very popular among BKC-IH teachers.
One of the advantages of working for the Teacher Training Department is the opportunity to travel. As part of the ATEEL program I do assessments and run teacher training sessions in different ATEEL schools within the former Soviet Union. So I've been to Cheliabinsk, Rostov-on-Don, Kemerovo, Uhta, Ekaterinburgh and Sorov, which I've never been to before although I'm Russian. Working on my own professional development, I did an MA in TESOL at Wollongong University in 2010 and after running over 20 intensive CELTA courses, I became a CELTA assessor. Teacher Training is constantly increasing the variety of its programmes and you have to read a lot of methodology literature to be up to date with the latest ideas in TEFL. My present interests include using technology in the lesson and developing learner autonomy.
Outside work I am a keen diver and hold an Advanced PADI Certificate with over 200 dives. My personal record is a 60 metre deep dive in the Red Sea and cold water (+4C) diving in dry suit in the Barentsovo Sea last summer.
Irina Grekova (MA in TESOL, CELTA, DELTA, CELTA Assessor)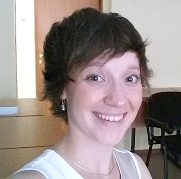 My name's Maria Molashenko. I started working for BKC-IH in 2009 after doing my CELTA. Since then I've taught practically all ages and types of classes from 6-year-old children to advanced business adults. At some point I switched to intensive courses which I still find fascinating and then to exam preparation classes, IELTS being my favourite. Then I decided to further my skills and completed DELTA, the second module of which I took at BKC. This was a truly productive and unforgettable time thanks to our dream team of trainers and trainees.
My aspiration to become a trainer was born during my lively CELTA days back in 2009. I've been keen on teacher training ever since and find my work immensely enjoyable and rewarding.
Maria Molashenko (BA in English Teaching, CELTA, DELTA, ADOS for International Exams Preparation Centre)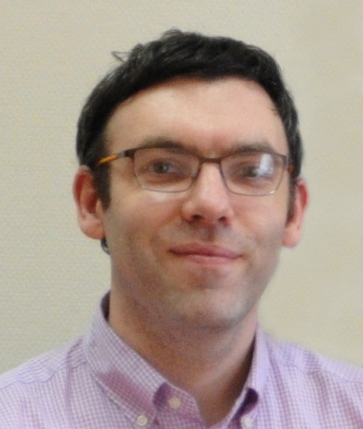 My name's Edward and I did CELTA in 2005, where Heather and Irina were both my trainers, shortly before coming to work in Moscow full time. Since that time, I've been teaching all sorts of courses, with children and adults, including a stint teaching for BKC off-site in various companies, before becoming an ADOS responsible for several different BKC school branches. I completed my DELTA in 2012 and, since then, have become an ADOS for Teacher Development as well as a trainer for the IH Young Learner's Certificate (IHCYLT) and have finally joined my original mentors on the team of CELTA trainers.
Working with students of all ages, and with new and experienced teachers and helping them to develop, provides me with a great deal of motivation and enjoyment.
Edward Evans (PhD, CELTA, DELTA, ADOS for Teacher Development)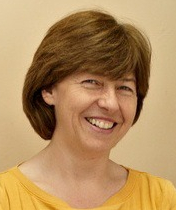 My name's Claire Barnes and I am a teacher and teacher trainer with BKC-IH Moscow. Before moving to this great country, I worked in Germany at both a private language school and at universities for over 20 years. It was in Germany that I first became involved in in-service teacher training, starting with language development and slowly moving into methodology. I've been with BKC-IH as a teacher and an ADOS for several years now, working as a teacher with a wide range of ages and levels and as a teacher trainer with both new and experienced teachers. My current interests include assessment and feedback, how preparing students for international exams is essentially no different from teaching regular classes, and teacher training. In addition to travelling far and wide to work with local school and university teachers, I really enjoy working as a CELTA trainer.

Claire Barnes (BA(Hons), CELTA, DELTA, ADOS for Cambridge exams)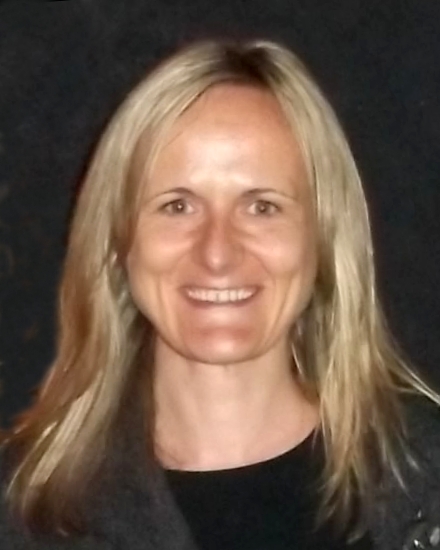 My name is Anka Zapart. I came to Moscow in 2008 to work as a teacher of English. Now I am an ADOS and a part-time teacher trainer. I am responsible the youngest of our students and I also train and support all the BKC teachers who work with young learners. I am a trainer for the IH Young Learners Certificate (IH CYLT) course.
Anka Zapart (BA in English, MA in History, CELTA, BKC-IH Moscow YL Coordinator )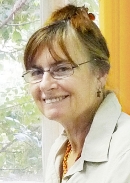 I'm Sue Collins, a senior trainer with BKC. I've been teaching CELTA, DELTA and IHC courses at BKC-IH Teacher Training Centre in Moscow, full time and part time, since 1998. In a long career (over 20 years) of teaching and training, I've worked in many different countries - including Spain, Italy, Japan, the UK and Australia. But it's Moscow which lures me back every summer. I love the school and the atmosphere here, the Russian staff are great - wonderfully supportive and helpful. It's a great place to make friends. The school promotes high standards, and the teaching staff are encouraged to develop their skills and gain further qualifications. The in-service training and ongoing seminar programmes make this a great place for new teachers. And there's so much to do in Moscow, particularly if you enjoy music and ballet. This is surely one of the loveliest, liveliest and most romantic cities in Europe.
Sue Collins (MA in TESOL, CELTA, DELTA)