Social Life
There are a lot of things you can do in Moscow and here you can find some useful sites and events:
Sports and Activities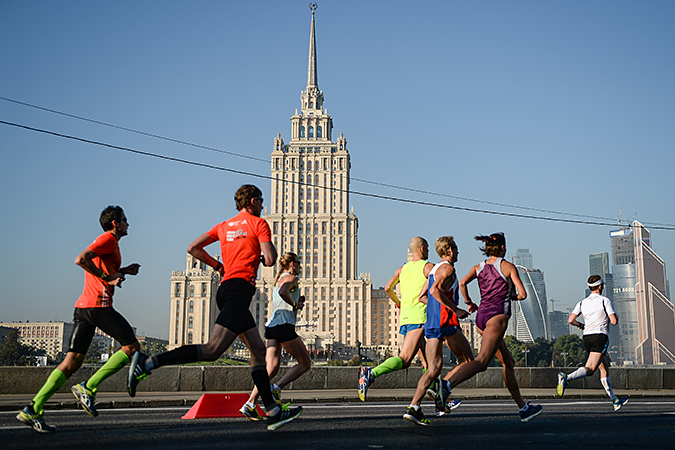 Running Websites:
probeg.org
iron-star.com
russiarunning.com
titan-race.ru
Dance Schools:
Salsa, bachata, kizomba:
DF - https://www.facebook.com/dfdancestudio/
Casablanca- http://casa.dance/
Mambo club - https://www.mamboclub.ru/
Tango:
Otro-tango - http://otro-tango.ru/

Dance Parties: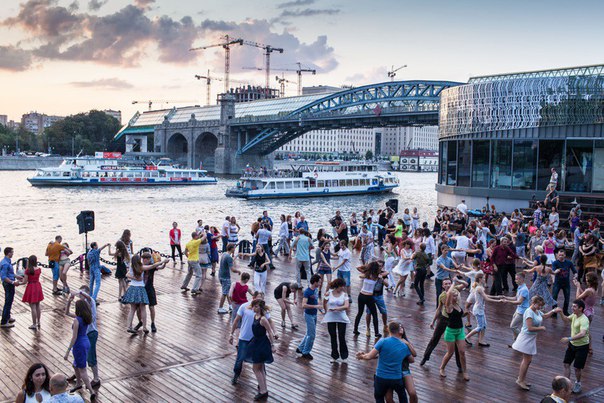 General
Gorky Park (summer)
DF
Tiki bar
JamClub
CasaAgave
PapaJoes
Nightlife in Moscow
Moscow International Meetings
Couchsurfing Moscow
Moscow International Parties
Food/Drink In Moscow
Restaurants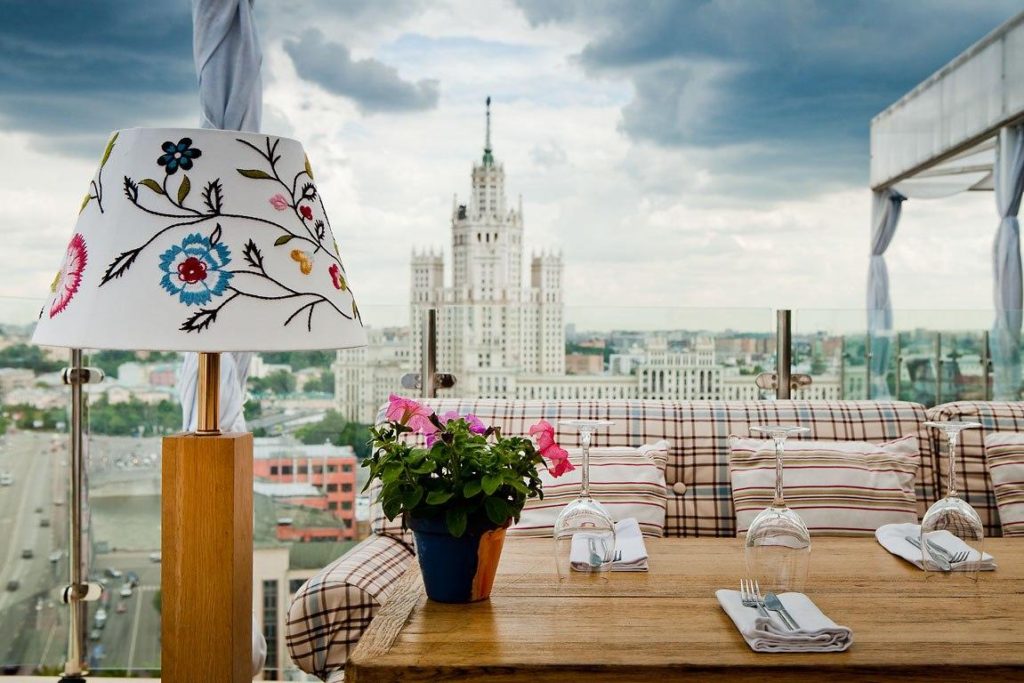 Pie Point (English Pies, Fish and Chip curries, beer, cider and coffee)
Korchma Taras Bulba (Russian/Ukranian) - Multiple Locations (40 languages)
Devi Cafe (Indian)
Restaurant Lima (Peruvian)
Pinzeria by Bontempi (Italian)
Addis-Abeba (Ethiopian)
Druzhba (Chinese)
Bely Zhuravl
Selenge (Mongolian)
Pancho Villa (Mexican)
Saigon (Vietnamese)



Meet up
Language Meet up sites:
Conversation Exchange
Couchsurfing

meetup.com/MoscowLEM/ - They meet up every Sunday evenings at Hard Rock Cafe, or Gorky Park depending on season.
Cinema
Check out the following sites for English movies:

Parks
Books in English
Bookhunter Bookshop offers the best selection of English language books in Russia.
Biblio-Globus is one of the biggest bookstores in Europe. They have about 40000 titles of books available at their Russian bookstore in Moscow. Now they are working hard to make books from 2000 publishers in Russia available for You via their Internet bookstore. If You are interested in Russian art, Russian history, if You want know more about Russia - You are welcome to their Internet bookstore.
The National Library of Russia
Library for Foreign Literature (founder Rudomino) was founded in 1921 by Margarita Ivanovna Rudomino; in 1990, it was named after its founder. VGBIL is a major international cultural and research centre whose activities are based on a publicly available multilingual collection covering the broad area of the humanities. The Library holds more than 4.5 million items in 140 languages; the accession rate is about 90,000 items a year, of which 40,000 items represent new titles.
Russian State Library is one of the largest libraries in the world. Collections of the Library are unique in terms of completeness and universality and include documents in 247 languages of the world. At present the total size of the Library's collections exceeds 42 million items. The Russian State Library has specialised collections of maps, musical scores and records, rare books, printed art, dissertations, newspapers, etc.
The Moscow American Center is a public library based on the American model. The center provides library and reference services and hosts cultural and educational programs.
The Arts in Moscow
Theatres

Bolshoi - http://bolshoi.ru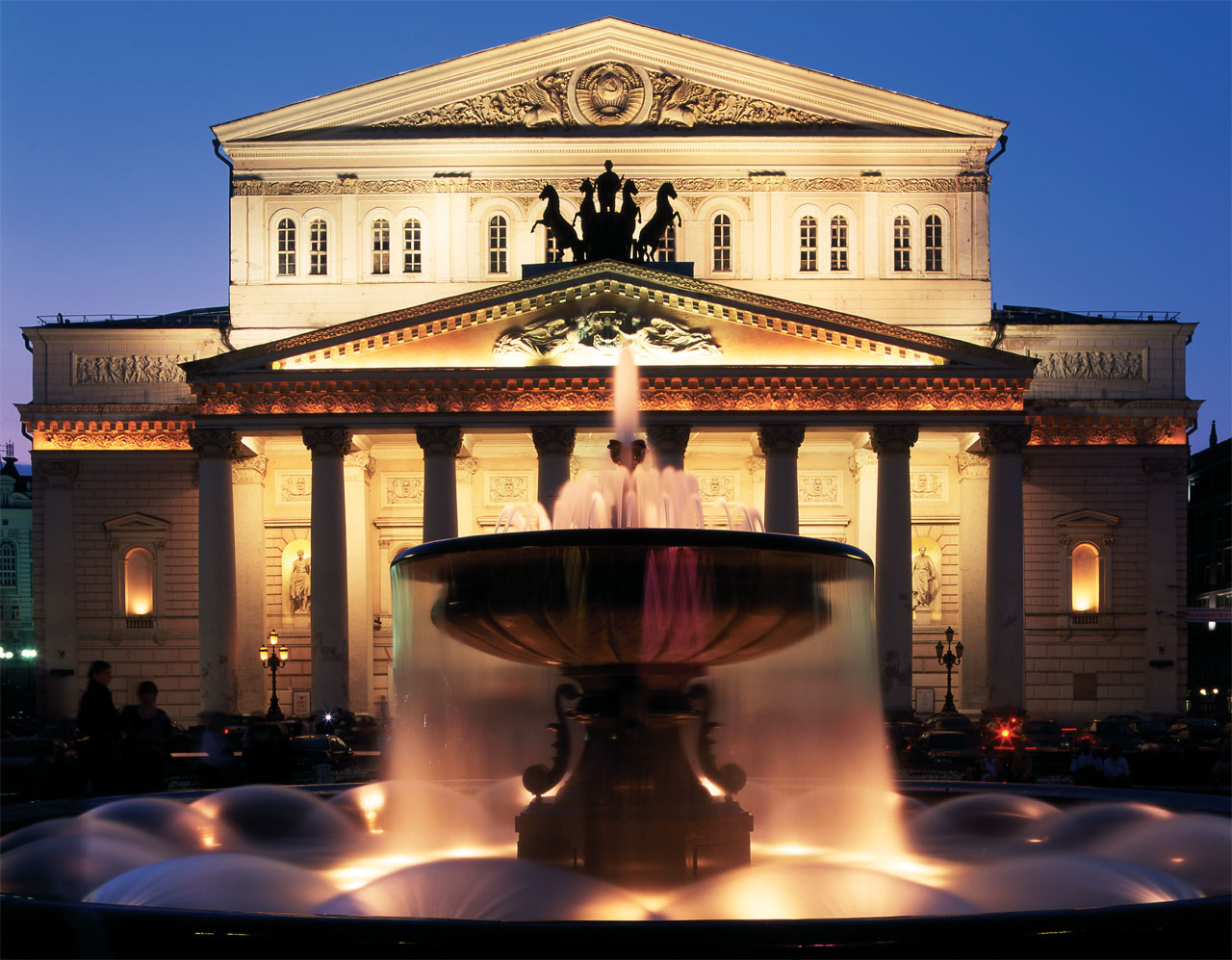 Maly Theatre - http://www.maly.ru/
MKhAT - http://www.mxat.ru/
Sovremennik - http://www.sovremennik.ru/
«Peter Fomenko's Workshop» Theatre - http://fomenko.theatre.ru/
Theatre of Nations - http://www.theatreofnations.ru/
Gogol Centre - http://gogolcenter.com/
Praktika Theatre - http://www.praktikatheatre.ru/
The Moscow International House of Music - http://www.mmdm.ru/
The Moscow Philharmonic - http://meloman.ru
Electrotheatre Stanislavsky - http://www.electrotheatre.com
Academic Theatre of Operetta - http://www.mosoperetta.ru
Central Academic Theatre of Russian Army - http://www.teatrarmii.ru
Mayakovsky Theatre - http://www.mayakovsky.ru
Moon Theatre - http://www.lunatheatre.ru
Moscow National Musical Theater of Folklore "Russian Song" - http://www.folkteatr.ru
Taganka Theatre - http://www.taganka.theatre.ru
Lenkom Theatre - https://lenkom.ru/