Executive centre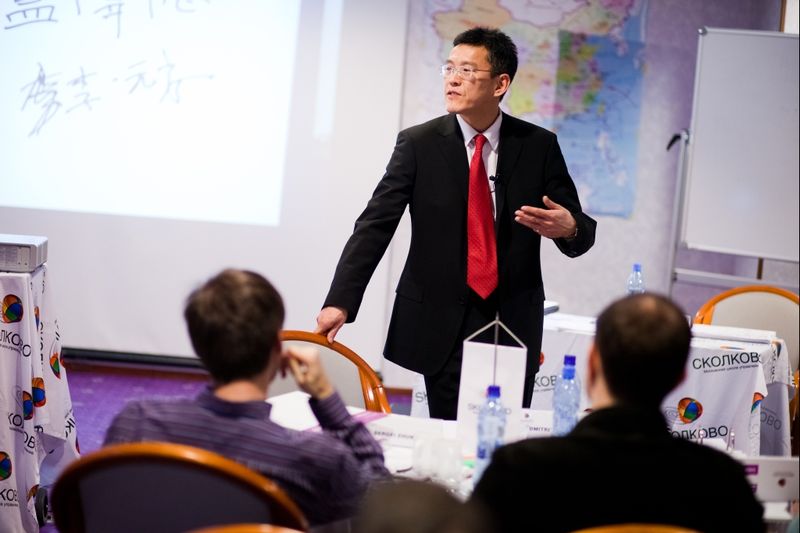 If you have business experience or experience with in-company classes, you might be interested in teaching for the BKC IH Executive Centre. The Executive Centre runs in-company language training for some of Russia's foremost businesses at locations throughout Moscow. Our clients are lawyers, engineers, computer programmers, scientists, business managers and executives.
Most of our courses are General English, though often supplemented with materials relevant to the clients' work. We also run a growing number of business English and exam courses. About 70% of our clients study in small groups, and about 30% receive one-to-one tuition. The majority of our groups are at the intermediate, upper-intermediate and advanced levels.
Below is a quick overview of the benefits and the challenges you can expect while working for our department:
Benefits
Clients are professionals who often have a strong and immediate need for English, and are therefore among the most rewarding to teach.

The groups are often very small, making it possible to give individual attention to each student.

With one-to-one clients, you have the opportunity to conduct a thorough needs analysis and customize your teaching according to the client's specific goals.

We use standard BKC approved books for the majority of our clients, however, we are fairly flexible about using non-standard books to meet the specific needs of particular groups.

We have a large library of supplementary materials for you to use with your classes, covering a variety of business specializations and topics.
Challenges
Many clients are very talented language learners. They enjoy their English lessons, but can be demanding and have high expectations.

We work hard to place students in groups at the appropriate level. However, it is true worldwide that in-company groups are often have a wider range of levels than school groups.

In certain companies, business trips and urgent work commitments may affect attendance levels.
Support
We understand the need to support our teachers. Our team of Executive Centre managers are always a phone call away to address logistics issues within each company, and The Executive Centre Assistant Director of Studies is available to address educational concerns and offer professional guidance.
Richard Bradley
InCompany Assistant director of studies
(Certificate in English Language Teaching to Adults, BA Service Sector Management)
Originally from Northern Ireland, I came to Moscow in 2011 after teaching for a period in Budapest. I was attracted to BKC because of the excellent reputation of the school. Company classes have always been a preference of mine and have consistently made up a large proportion of my work. I find that there's a unique kind of dynamic with company groups and there's always plenty of variety to keep the teacher challenged and interested - both the subjects and the students! To date I have taught companies big and small, some well-known names such as Lukoil, Johnson & Johnson, Gazprom, United Card Services and Coca-Cola, and I have taught English for a variety of subjects such as finance, medicine, oil & gas, IT, legal English and of course lots of general Business English.
Before teaching, I lived in Glasgow, Scotland where I set-up and ran a business for eight years - an experience that regularly comes in useful in terms of teaching companies and Business English. Outside of teaching, I enjoy travelling, both inside and outside of Russia, and have been fortunate to be able to visit some amazing Russian regions so far, including Lake Baikal and Kamchatka. Being British, my other big interest is of course football. I am a big fan of the Glasgow Rangers whose biggest achievement, beating Dynamo Moscow to win the European Cup Winners' Cup in 1972, is a topic that often creates some interesting discussions with some of my like-minded students ...