Money
Moscow frequently ranks in the top five 'most expensive cities in the world', which is no surprise given its rising middle class and stereotypes of oligarchs buying anything they like. The truth of the matter is that one can live a reasonably comfortable life in Moscow on a teacher's salary.
Cost of living
Like other big European cities, Moscow has lots of places to shop, whether it be the decadent offerings of the GUM shopping centre on Red Square, the local supermarket next to your metro station or an outdoor market (rinok) you can buy food in a number of places and at various prices. Outdoor markets tend to be cheaper than supermarkets if you're confident with your Russian although gesticulating and intonation can get you far if you aren't! Here's a short list of things based on supermarket prices.

Milk 1 pack 1 litre - RUR 60
Bread - RUR 30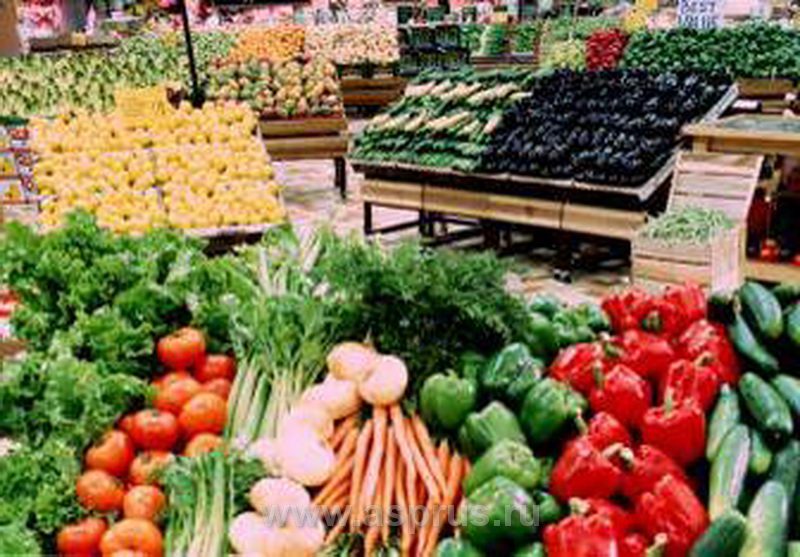 Potatoes 1 kg - RUR 50
Pasta 1 kg - RUR 50
Eggs 10 pcs - RUR 60-80
Beef 1 kg - RUR 350-480
Sugar 1 kg - RUR 50
Tea 25 pcs - RUR 80
Vegetable oil 1 litre - RUR 80
Russian beer 0.5 litre - RUR 60
Tomatoes 1 kg - RUR 60
Sausages 500 g - RUR 150-200
Ham 500 g - RUR 200-400
Moscow, the way it feels

Even before getting here for the first time, some were saying my salary wouldn't be enough tomake a living, because Moscow is one of the most expensive cities in the world...
by Alex Zagorac
First, the practical side – is there any truth in the legend that Moscow is one of
the most expensive places in the world? Absolutely not! My wife and I come
from a country where the standard of living is way lower than European
average, and if we don't find most of the prices challenging, than I don't think
anyone else will (mind you, some things are a bit expensive, like dentistry,
for example, but it's not something you do every day, is it?).
I mean, unless you plan to eat/drink away all your free time in expensive
restaurants, or do other things that would make life financially challenging
anywhere, Moscow's just fine.
One thing is, you need to look carefully before you decide to treat yourself with a jacket or a pair of good trainers – I'm not talking about an extensive research, just look around: within a radius of two hundred meters in the very centre of the city you can find shops where prices differ even up to three times (the same goes for restaurants). Take Tverskaya Street for instance (the one which takes you to the Red Square): there, in the "centre of the centre" you can find designer clothing at affordable prices (my wife bought a winter jacket for about 30 Euros, as I recall). And that's very much like Moscow – sales and discounts everywhere! I'm not saying you can get the latest models of whatever at giveaway prices, but just wait for a couple of months, not more than that, and...
To sum up: the same goes for food, sports equipment, books, services (internet and such, not to mention the public transport which is more than efficient), museums (not theatres, though), etc.
Just to get a feeling…
In my wife's experiences (and she's an expert in both shopping and economizing), these are the top 15 places where a person can find not only things to buy, but things to do as well (especially during public holidays - there's always some kind of entertainment, quite often provided by the city or local businesses, for free):

1) Shopping malls:
the Zolotoy Vavilon (Golden Babylon) chain of shopping malls (with cinemas, etc.), our favourite
one being in Sviblovo (orange line, north);
Okhotniy Ryad (red line, centre)
Metropolis, near Voikovskaya metro station (dark green line, north)
Aviapark – the absolute champion of good time and prices (m. Dinamo, dark green line, north, free transport directly to the mall every 7-10 mins)
2) Hyper/mega/super markets, and retailers:
Ashan (more than affordable, really), Perekrostok, Petorochka, Viktoria, Diksi (now omnipresent, so everything you might need is close by, wherever you happen to be)
Sportmaster, Decathlon – everything for sports
Footwear: Centrobuv (where I bought a pair winter boots, which have lasted for two winters, for 15 euros – can't beat that, can you? ), ЕCCO, Obuvi 20 veka – basically, here you have regular discounts and sales.
Much more...
Now, deciding to stay a while in another country is not all down to prices, is it? Talking about Moscow, travel guides usually focus on impressive architecture, the metro (which is a story in itself), places of historical significance, galleries, museums… I could go on and on, but that's something which is widely known about Moscow, and details are so many I could hardly decide where to start.
But, let's talk about something travel guides usually don't focus on, some aspects of daily life: the balance between the green and the grey, all the beautiful parks and lakes scattered all across the city; not to mention numerous open-air gyms, which communal services carefully tend to. You can do all the sport you want, be it running or working out, without spending a penny. Chances are you'll make friends and start speaking Russian before you know it.
On the other hand, sports clubs are at every corner, but if you're a teacher with a busy schedule, you might just prefer parks and running; also, bicycles aren't expensive (about 100 - 150euros, mountain and city bikes of good quality, double-wall rims and everything) and there are lots of nice rides through forests, which are named parks on the map, but are actually quite bigger than that.
Moscow's best
And what can one say about the people? When I got lost on my first day in Moscow, a woman with two heavy shopping bags insisted on walking me all the way to my place, because she could see I was a foreigner and couldn't speak Russian, and it was getting dark.
Here, where I live now, people regularly leave nicely folded and decent looking pieces of clothing they need no longer, for others (less fortunate ones, I suppose) to take if they wish. When a person falls down on a slippery floor of a metro station, at least three people jump to help, no thinking about it. On local trains (electrichas) "travelling artists" equipped with amplifiers, loudspeakers, sing beautiful, catchy songs or make music on exotic instruments (although this last thing happens in the metro much more often). When my wife lost her passport, the police inspector in charge helped us with everything - since we could hardly speak any Russian, let alone fill in all the documents properly; he even bent the rules a bit to help us sort things out as soon as possible.
What about people you will work with? In short, if you have problems they'll help you, if you make mistake's they won't be judgmental, and will see to it that you do your best. Sounds like exaggerating doesn't it? Well, I thought so at first – everything seemed too good, from my perspective; and especially that, I must confess even though it sounds crazy, was stressing me out (my first flat mate, Steve H, can testify to that). Talking about flat mates, some people think that living on one's own is better, but I'd disagree– when you're away from home and in a place you're not familiar with, than having someone to show you the ropes is the one thing you really need. Had it not been for Steve, I could have hardly found my way to school on my second day in Moscow – and that's just one example.
If I were a novice teacher, this is the place I'd definitely choose to start: our ADOSs are always willing to help, jump in if necessary, and - what's crucial! – they don't give up on people. Also, this is a great place for professional development since most of the workshops and courses are free of charge, and those that are not - are affordable.
All in all, there's an atmosphere of mutual understanding, respect and… friendship, one might say. Surely, we all have our moments, but nobody takes the wind out your sails, quite the opposite!
And if you, my fellow teachers and future friends, come here (and you'll regret if you don't :) ) don't be afraid even to take some extra work, if offered; people won't forget about it, and will find ways of saying thank you that will put a big smile on your face.
Let's not forget students – children and adults both genuinely respect teachers in general, and discipline is hardly ever going to be an issue (mostly with very young learners and sometimes with teenagers, but, on balance, nothing too heavy). Also, whatever you need, be it buying boots or fixing teeth, ask your students (if you haven't asked your Muscovite colleagues already) for a tip – chances are they might even take you with them next time they go shopping (mine took me three times, by car – that's how I discovered Ashan and saved lots of money).
The ground crew
I remember a National Geographic documentary where, among other things, a young pilot learned a valuable lesson – the second hardest mistake (apart from crashing the plane) one could make is not letting your ground crew know what's really happening: whether you're tired or not, what you plan to do next, if you've completed all the procedures you were supposed to…
The same goes for our ground crew: school administrators, the departments of timetabling, finance… Remember what I said at the beginning, about people you work with genuinely wanting to make your life easier? Well, they can't do that unless you're honest – and that's probably the most important tip I could give to a newcomer. Even if you made a blunder, just go on and say it, so they could help you fix it. But, it works both ways: if a photocopier happens to be broken, if you're accidently given too many stand-bys, don't read too much into it thinking somebody dislikes you, or something along those lines. This network of schools is a huge operation, and honest mistakes happen – so, just say it, and it'll be fine. Most of the girls making this infrastructure aren't supposed to sort out your registers, do your last minute copying, arrange your classroom for you, or have your visa expiry date in mind at all times – but they usually do, and much more. Also, they could easily tell you to do things, but they never do – they always ask, which is not just about sounding polite. Apart from that, anything you possibly need for a lesson, they'll provide, just tell them in time.
What else can be said…? A lot, indeed! But I'd rather not spoil the surprise.
Because it's bound to be a pleasant one!
Welcome to Moscow!
Alex Z.
Bank accounts
As for bank accounts, BKC will open an account in your name which you will receive a debit card for. If you're looking to save money and maybe send it home then there are plenty of facilities in Moscow to do this, whether it be the bank account opened for you, Western Union or Unistream it's easy to send money home and if you shop around the transfer fees are minimal (e.g. Unistream's fees are 1.5% of the sum, decreasing as the amount increases).
Credit cards
Visa, MasterCard are accepted almost in any ATM, Visa Electron and Cirrus/Maestro - more rarely, and AmEx and Diners Club owners might have problems cashing the cards.
There're plenty of ATMs (bankomat in Russian) in Moscow, especially in the city centre. However, it's better to withdraw your money from a cash machine located in a bank's office. If your card gets swallowed, the problem will be fixed considerably faster there.
You can easily make your purchases in big department stores and supermarkets in Moscow, as well as pay your bills in a good deal of restaurants.
Some currency exchange outlets will allow you to take cash advances from your credit cards, but it will cost you extra.
Getting your money home
You can officially take up to $3,000 out of Russia with no documents. Amounts from $3,000 to $10,000 will require some additional papers. It's prohibited to take larger sums in cash out of the country.
You can deposit any amount of money to your bank account in Moscow and withdraw it in your home country.
In addition, you can buy travellers' cheques in Moscow and cash them in your home country.