Young Learners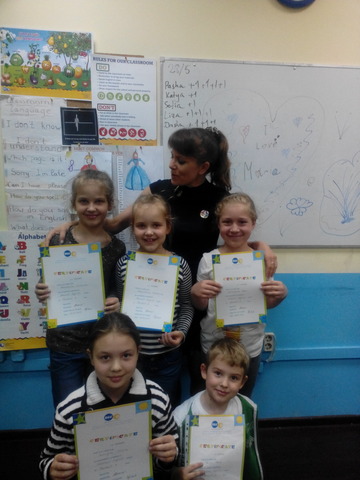 A large proportion of our classes are with students under 17. These are divided into four age groups: 3-6 years (Very Young Learners, VYL), 7-9 years (Kids), 10-13 years (Juniors) and 14-16 years (Teens). Most teachers will have several YL classes in their timetable. As well as classes in our various branches, we also provide more comprehensive and immersive VYL classes in our dedicated Playgroups school.
Course books
We use a variety of course books, including Playway, Superminds, Prepare and English in Mind. We also encourage teachers to supplement using materials from our extensive central libraries, to use materials produced by other teachers, and to share their own.
International Exams
Many of our students are studying for Cambridge exams, such as Starters, Movers and Flyers, as well as PET, KET, FCE and CAE.
Teacher support and Professional Development
All teachers at BKC teach YL classes, and we provide extensive support to new teachers who may not have taught children before.
On-going support comes from our large team of experienced ADOSes, including two specifically responsible for YL and VYL. ADOSes also run a series of weekly workshops on teaching VYL, YL and exam classes, which are free of charge to all BKC employees.
BKC offers the International House Young Learners' Certificate course at a discounted rate for teachers.
Teaching children presents its own challenges and rewards, distinct from teaching adults. At BKC we provide everyone with the skills and support to get the most out of teaching young learners.