Learn Russian
Teach with us and learn Russian at the same time!
At our BKC-IH Globus School, conveniently located just a few minutes from the Kremlin and the Red Square, we offer Russian courses for foreigners from beginner to advanced levels. If you want to feel comfortable in Russia, find new friends, use Russian in your business or just learn a new language, our school can help you achieve your goals.
BKC-IH Globus provides courses of Russian for various levels, in groups or individually with experienced teachers specialised in teaching Russian as a foreign language. Our most popular levels are A1, A2 and B1 (CEFR).
After finishing our A1 level course students will be able to construct basic dialogues, speak about themselves, about food, weather and clothes as well as use the Present and the Past tense in Russian. In the A2 level students learn to describe their day, free time activities, interests, appearance and traditions. At the end of this level they will be able to book a room in a hotel, visit a doctor, explain the directions and make enquiries on the phone in Russian. Some of the grammar topics are: the cases of adjectives and pronouns in Russian, indirect speech. There will be also a lot of focus on listening and speaking skills. Our B1 course is targeted at people who want to be able to read and write complicated texts and take part in any type of conversation in Russian. At this level a lot of listening comprehension practice is provided as well.
In our Russian courses we use the communicative method. This means our students learn the language for everyday life and each class will help them feel more confident about communicating in Russian. No English is spoken during the lessons. The teachers use a lot of pictures and contextual explanations.
What's more the atmosphere at Globus is very friendly, so don't be afraid of learning Russian! Enjoy learning it with us!
Apply for a Russian course at Globus website.
Our Teachers

Margarita
I have been working for six years for BKC-Ih Moscow and taught students of different nationalities and levels.
I graduated from Moscow State Pedagogical University with the specialisation 'Russian for Foreigners'. I have also got a Masters degree from the University of Friendship of Nations with the specialisation 'Russian as a Foreign Language'. In addition I attended a course in the 'Methodology of Teaching Russian for Foreigners' at Moscow State University. I also took part in different seminars and international conferences.
My job is very rewarding for me; it gives me the opportunity to help my students to learn the language they need. At the same time it gives me the pleasure of meeting new people and learning about other traditions as well as teaching about my own. The most gratifying feeling for every teacher is to see the progress of ones students, to encourage and help them to be successful.
Students' Testimonials
John
My name is John and I've been studying Russian with Globus for 2 years.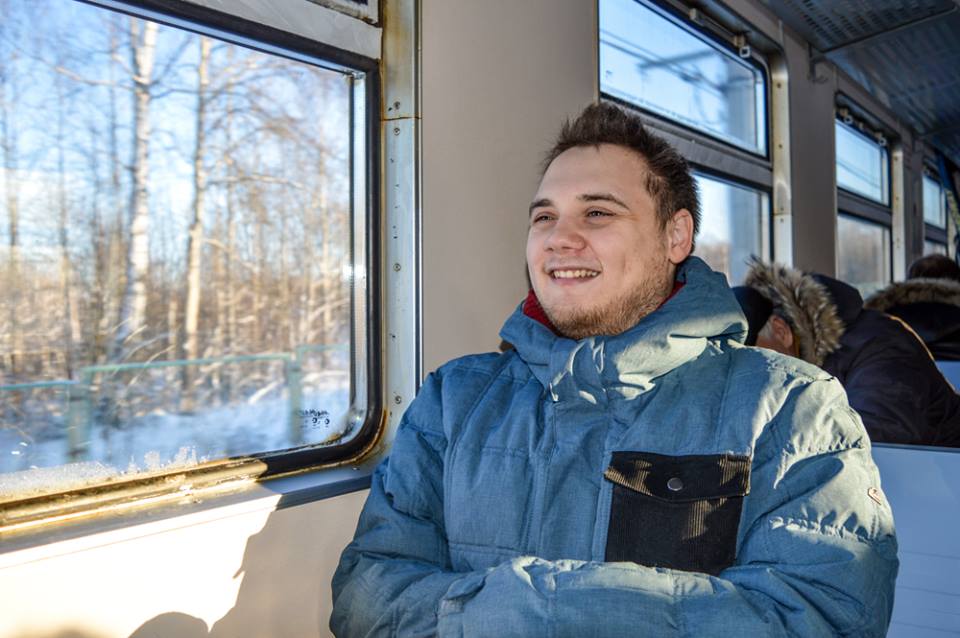 When I first came to Moscow as a newly qualified teacher I focussed most of my energy on building my own teaching skills and adapting to ex-pat life. However, I soon had a desire to integrate myself within Russian culture, people and travel, therefore I needed the language. I picked up the alphabet by living in the city and a few important phrases which are needed in order to survive. I even bought a text book and started to study on my own, while meeting Russian friends, but progress was agonisingly slow and my friends were not trained as teachers and often said we say this, just because! As an English speaker with no second language, Russian was totally alien.
I decided to attend classes at Globus, because as a sister company to my own, I knew they used the communicative approach like I do when teaching and contract teachers at my school receive a 50% discount. It is also conveniently located a few floors below where I plan my own lessons. As a result, there are quite a few teachers studying there who are in the same situation as each other, although I've also made friends outside of teaching who I probably wouldn't have met if it wasn't for these classes.
The classes themselves are generally fun and the teachers often use innovative activities, which I've incorporated into my own classes. They also don't just teach language, but they introduce Russian culture and history, which are just as important to understanding the language. If you do decide to learn Russian though, you need to be quite dedicated. The teachers will help motivate you, but you need to work through the difficult parts, not give up and take your homework seriously. The language definitely has a snowball effect; there is a lot of work involved before you can start speaking freely, but the classes provide a perfect environment for controlled practice during the lower levels and a forum to speak more freely at higher levels.
I will certainly be returning for a 3rd year in September!