What's on in Moscow
Modern Russian Greats for the Metro
Bulgakov's

The Fatal Eggs
This science fantasy novella was authored by a writer whose reputation has blossomed around the world in recent times. Such his is fame that Terry Pratchett acknowledge his influence, and the actor Daniel Radcliffe dropped into Moscow just in order to make a pilgrimage to the Bulgakov museum here.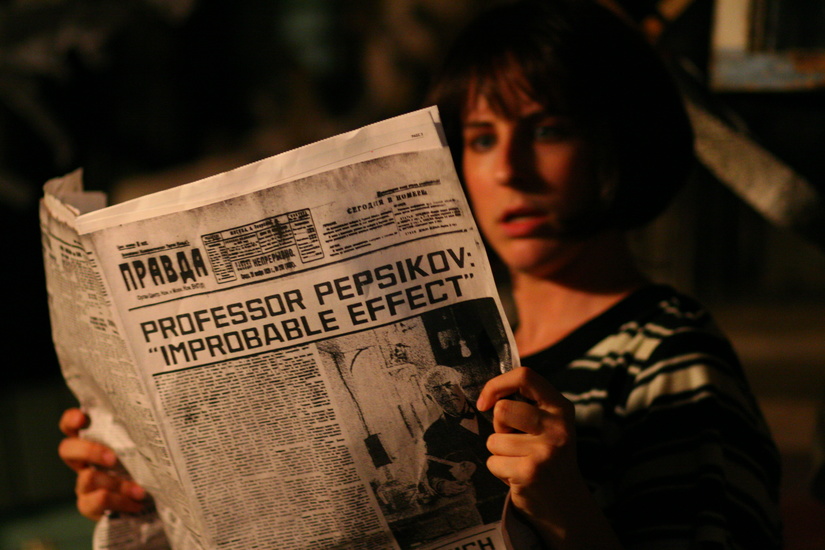 Whilst his stories and plays were criticised and sometimes banned in his own lifetime, he was not really the early Soviet dissident that he is often stereotyped as. The Stalinist regime tolerated him and he died a natural death having been neither exiled nor imprisoned.
Mikhail Afanasyevich Bulgakov (1891 -1940), a trained doctor born in the Ukraine, settled in Moscow in his early thirties. He published The Fatal Eggs (Rokoyve Yaitsa) after four years here. The story is a part of a collection for the journal Nedra, which includes the better known Heart of a Dog.
The protagonist is an imposing and irascible zoologist called Professor Persikov. Somewhat obsessive, he surrounds himself with frogs, but employs a loyal security man called Pankrat.
One day, by accident, he makes a `miraculous discovery`. He synthesises a `red ray` that achieves the effect of accelerating biological growth. Later there is an epidemic of chicken plague in the countryside which halts poultry production. A Kremlin apparatchik approaches Persikov and takes away his red ray technology with the hope of using it to revive the chicken population. Read more...
Alas, bungling officials mix up reptilian eggs for chicken ones. It is these that workers at a state farm subject to the red ray. The result is oversized anacondas on the rampage in the Smolensk region, Jurrasic World style. These creatures then begin to encircle Moscow....
The adventure runs at a fast pace and is told with an eye for colourful detail. The sardonic tone is reminiscent of H.G Wells's The Invisible Man. Also older British readers might find them similar to Norman hunter's Professor Branestawm series for children. The Moscow location is important, and there are a number of references to real characters and buildings of the city. The professor's office, for example, is on Herzen Street (now Bolshoye Nikitskaya).
The tale, a Frankenstein scenario, warns us of the limits of scientific knowledge. Also it is something of a eulogy to the `frenzied ecstatic glow` of Moscow. As such, you can either read it as a Tale of Terror (or be it a comic one) or as a slice of Muscovite history. Either way, you will be struck by the lively urban poetry of it.
Should this wet your appetite for Bulgakov, then you can get acquainted with the stylish film adaptation of Heart of a Dog. (This is of particular use if you are learning Russian as it follows the book scene by scene so that you can concentrate on the language). You might also explore Bulgakov's house and the official Museum (set up in 2007) which is on Bolshoya Sadova, Number 10. Then one of his plays called Flight, about White guards exiled in the Crimea, has been revived by the Vakhtanger theatre (on Arbat Ulitsa) to general acclaim.
`Cowardice is the most terrible of vices` - Bulgakov.
Review is written by our teacher Edward Crabtree
Metro 2034 by Dmitry Glukhovsky
This is a world without any tomorrow. There is no place in it for dreams, plans and hopes. Here instinct takes priority over feelings, and the most powerful instinct of all is survival…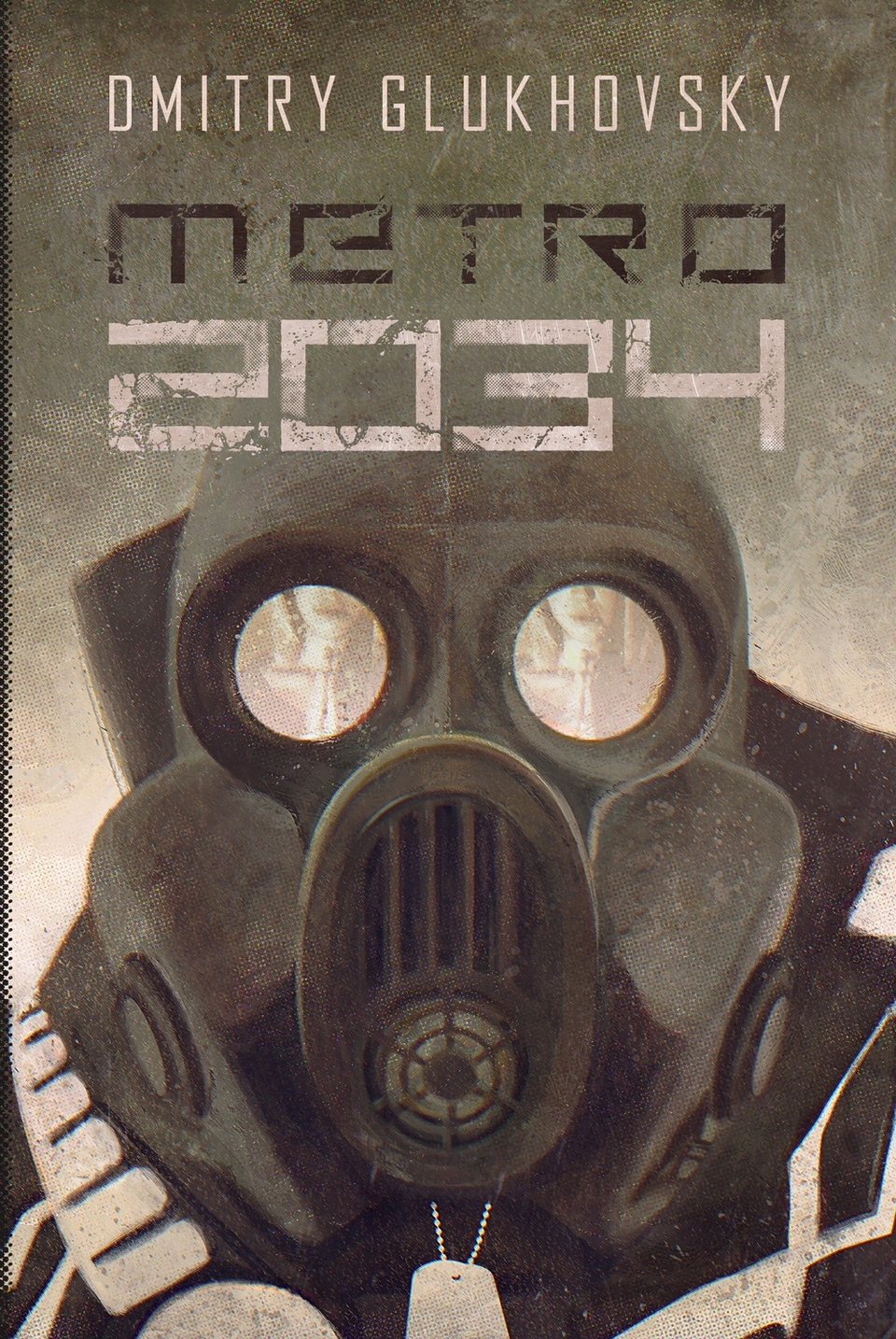 This comes, not from an introduction to English Language teaching, but from theprologue to Metro 2034, a prominent success story in contemporary Russian fiction.
Metro 2034 makes up a sequel to a previous novel entitled -wait for it -Metro 2033 ( from 2005). The book got published in the UK in 2014, but appeared five years earlier in Russia.
In it, Glukhovsky continues his epic narrative of a Russia after a thermonuclear exchange. This has reduced much of the world to ruins, with only mutated animals on the prowl. Those `lucky` enough to have been taking the metro when the missiles struck, survived. Twenty years later on they have become self-sufficient, having turned the metro network into separate communities based at the different stations. Some of them attempt to relive the Soviet period, others dream of a `Fourth Reich` and others are religious fundamentalists, and so on.
Metro 2034 takes a place in the tradition of post-apocalyptic dystopian fiction. This also includes William Golding's Lord of the Flies (1954) and A Canticle for Leibowitz (1960) by Walter M. Miller Jr.
Glukhovsky, a 36 year old Muscovite, had been involved in journalism, a fact which turned him into a well-travelled polyglot. He first produced what was to become Metro 2033 online. The work became a `underground cult` hit. A Europe-wide following resulted, but the American publishing market cold-shouldered it. Now it has spurned on a lot of fan fiction, a computer game called Metro: Last Light based on it has proved popular, and the Metro newspaper printed a serialised form of it. At last America, in the form of M.G.M, have discovered it, and are considering producing a screen version (although this looks likely to tear its heart out by not setting it in Moscow). Read more...
The novel, which I believe to be an improvement on its predecessor, is a self-contained story, but some of the old characters re-appear. The enigmatic brigadier Hunter is back, as is Artyom. The main hero, however, is an old former metro worker who has come to be known as Homer. Obsessed with keeping a written record of his world, he meets a plucky 17 year old orphan girl, Sasha, who inspires him anew. Together with Hunter, the odd trio begin an odyssey through the metro tunnels. Their mission is to locate, and prevent the further transmission of, a new plague. What we get then is a sort of post-nuclear Jason and the Argonauts played out in a subterranean labyrinth.
Glukhov, more than just an ideas man, has a fresh eloquence with which he creates a sense of drama. This makes him a worthy successor to those big names in Russian science fiction - the `Sturgatsky brothers`, or Boris and Arkady Sturgatsky. Moreover, Glukhov's imagination scales the depths of full on horror. We are introduced to a race of `corpse eaters` who scavenge off dead humans. Like a cross between spiders and primates, they boast ` long, knotty limbs, flabby grey hairless skin…a crooked spine, dull eyes blinking weakly` and `immense ears ` moving `as if they had a life of their own` (p-48).
The story, which holds plenty of room for philosophical reflection, throws up two main preoccupations. The first is an affectionate tribute to the entombed nervous system which is the Moscow metro. (This is shared by some other Muscovites: A `digger` movement devotes itself to exploring forgotten passageways in the metro - see Moscow Times, July 22nd 2015).
The second is a dire warning of the possibility of nuclear war. As he puts it: Three generations had passed since World War Two…leaving the living without any real fear of the memory of war. From being a form of mass insanity…it had once again become a standard instrument of politics. The stakes had been raised too fast…
The novel's use of subways as a backdrop reminded me of Reliquary (1997) by Lincoln Preston, which has insect like creatures on the rampage in the New York metro. In more recent times Adam Baker seems to have taken a cue from Glukhovsky in Terminus (2013). This is part of a zombie trilogy, and has besieged humans taking shelter in the New York subway system. ( You can find both of these books in the Tverskaya school library).
I do have some misgivings about Metro 2034. I am not all that faint-hearted, but I find that the ruthlessness of the characters is overdone, almost to the point where the narrator seems to gloat over it (although some would say that this is a Russian characteristic). Then there is the question of believability: how likely is it that, after only twenty years from the holocaust, a new species of (for example) pterodactyl like predator would be thriving? Likewise, in the same time frame could a colony of humans become advanced enough to produce their own electricity and agriculture? Nevertheless, the relevance that this novel has gained since it was written - in its understanding of the stupidity of nuclear conflict- is the beacon which lights this dark book.
Review is written by our teacher Edward Crabtree
Sense by Arslan Khasavov: A Russian Catcher in the Rye?

I hate cheesy boys and pert, pretty girls who smell of expensive perfumes and drive around in large cars with tainted windows. With wads of money in their designer label bags to satisfy every whim, they have all they need: money, girls, shooters, nice gear...In their world everything matters except your heart.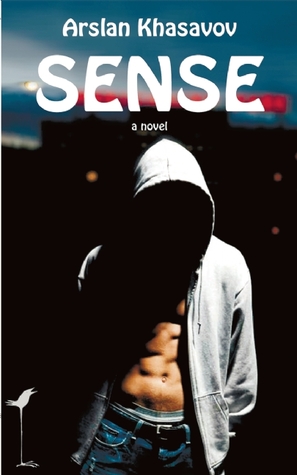 I once taught a precocious fifteen year old student (now Proficiency level) who had some literary aspirations. He would tell me of the Golden and Silver Ages of Russian writing but never about anything current, until one day I said to him: `You need to get into something a bit more up to the minute, something with people like you in`.
I urged him to read Sense by Arslan Khasavov, a representative tirade from which is given above (pages 44 to 43).
Sense is the first novel (and a calling card) by Arslan Khasavov who is now just two years shy of thirty. When he authored this mini-masterpiece he was just twenty and, in it, he set down the Moscow of `here-and-now`, at least as it was in 2008. Whilst Khasavov is a Kumyk by birth –an ethnic group found for the most part in Dagestan-he resides in, and has undertaken his studies in the capital of Russia.
Dream come true.
Sense was shortlisted from one of the 50,000 works sent in to the Debut Prize (which gives annual awards to new Russian writers). Arch Tait PEN literature awarded translator (best known for making Anna Politkovskaya's journalism available in English), took note of the novel and translated it into English. As he is also the UK editor of the Glas new Writing series, this lead to Sense being published by Glas in 2012. Thus it took its place alongside the other 170 authors who have been published by Glas since 1991. Read more...
True to life.
Sense is not so much a story as a slice-of-life as seen through the eyes of Artur Kara, a club-footed twenty-year old student who is the first in his family to study at a university. A self-described `day-dreaming slob` he belongs to the post-Soviet Muscovite tribe. Disdainful of the banal lives of his factory working father and mother, he derives inspiration from literature, information from the internet and TV, and his student life allows him the time to mull over it all.
He feels himself to be ranged against those born in the 60's and 70's who have presided over the `death of idealism` (p-151). To vault himself above the kind of people he thinks are `unaware that a stupid life has no value` (p-20) he goes in search of greatness. To this end he turns up to meetings, and gets to know the supporters and, in particular the writers, of the youth movements of his time. So we get a journalistic roll call of many of the (real life) hopeful reformers, would-be revolutionaries and militant Islamists who were around in 2008. Kara, however, finds that none of these outfits answer to his need for romance. Then, prompted by some feverish visions that come to him, he creates his own movement which forms the title of the novel – Sense.
Even when cruel reality intervenes in the form of the death of his father, he is only put off his stride for a short while before teetering on the brink of madness....
Intimate.
To read the novel – and I did so in one sitting – is a bit like being collared by a voluble twenty-year old who insists on pouring his heart out to you. This effect gets achieved through intense and sometimes florid prose which is, nevertheless, conversational. Some passages are didactic, but Khasavov has enough distance from his anti-hero to be able to present him in a satirical way (rather as Thomas Mann does with Felix Krull in Confessions of Felix Krull, Confidence Man).
So we are treated to an edgy, but not too hard edged confessional: and it is refreshing to find that it does not concern the Second World War, rural life, or Soviet dissidents and the tone is upbeat. The events all occur in the radius of the Tverskaya area.
In the Moscow of 2008 the economy was still doing quite well and there were more political opposition activities than there are now. Even so Artur cannot see how he can improve his position within society. His place is at the opposite end of the spectrum as that depicted in Minaev's bestseller Soulless (2006). Well he knows this too:
I was handsome, strong and talented, and nobody wanted to know. Nobody cared. Was it my fault I wasn't born into a wealthy family but instead was the son of an ordinary mechanic? Did I stand condemned for that? (P-127).
Critical reader.
My student came back having read the novel. He shrugged his shoulders.
`I got the bit about him rowing with his parents and all, but it's not original, is it? And, anyway, it's written by an immigrant`.
That was his verdict. Perhaps, I wondered to myself that, being still in his teens he was a little too young to really relate to it. What about you though?
If you are in your twenties then I can guarantee that this will contain some words that will speak to you, even if not for you. For those of you who are older it will remind you of what it felt like to be that age.
Sense (translated by Arch Tait) is published by Glas Publishers, Moscow, 2012.
Read my interview with the author at: www.moskvaer.com/awarded-russian-novelist-arslan-khasavov-we-are-living-in-a-post-ideological-age/
Review is written by our teacher Edward Crabtree
26 August 2015
Fireworks nights by Moskva River
A huge fireworks display lit up the Moskva River in Moscow last Friday and Saturday, as part of the International Fireworks Festival. Teams specializing in pyrotechnics from Russia, Spain, Italy, Finland, Czech Republic, China, Belarus and Chile did theit best competing for the 'Most Breathtaking Fireworks Show' award.
Photos taken by our administrator Tatiana Gremiakina
-------------------------------------------------------------------------------------------------------------------------------------------------------

14 August 2015
A relaxing stroll or crazy roller skating around golden fountains
If you need a break from the summer heat, visit VVC (ВВЦ), a former exhibition ground where people could see the achievements of Soviet economy. These days, it's a public place where you can stroll, roller skate or cycle enjoying retro-styled pavilions and golden fountains.
Photos taken by our teacher Iain Rodgers